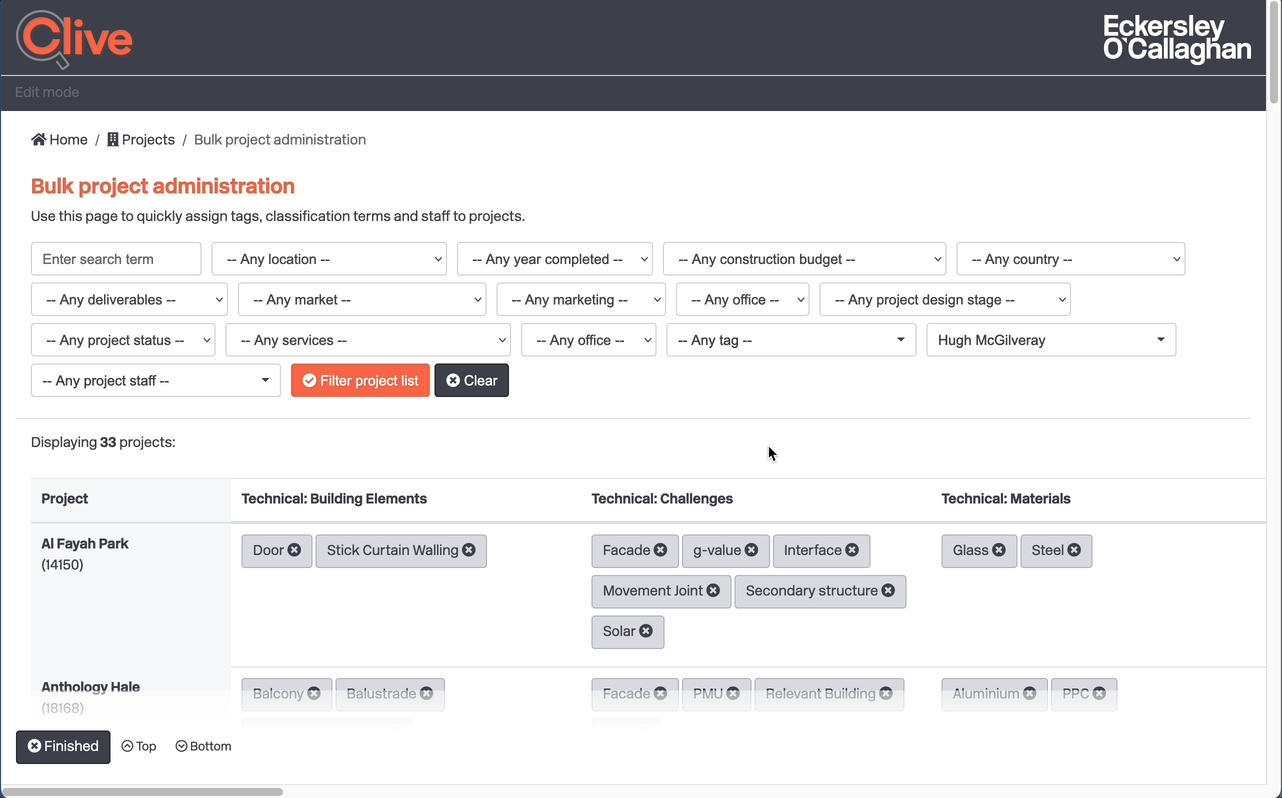 One of the main strengths of the intranet we have built for engineering firm Eckersley O'Callaghan is the ability to tag, classify, and link content items to each other. This helps with the filtering and clustering of similar content, and allows quick linking to related pages.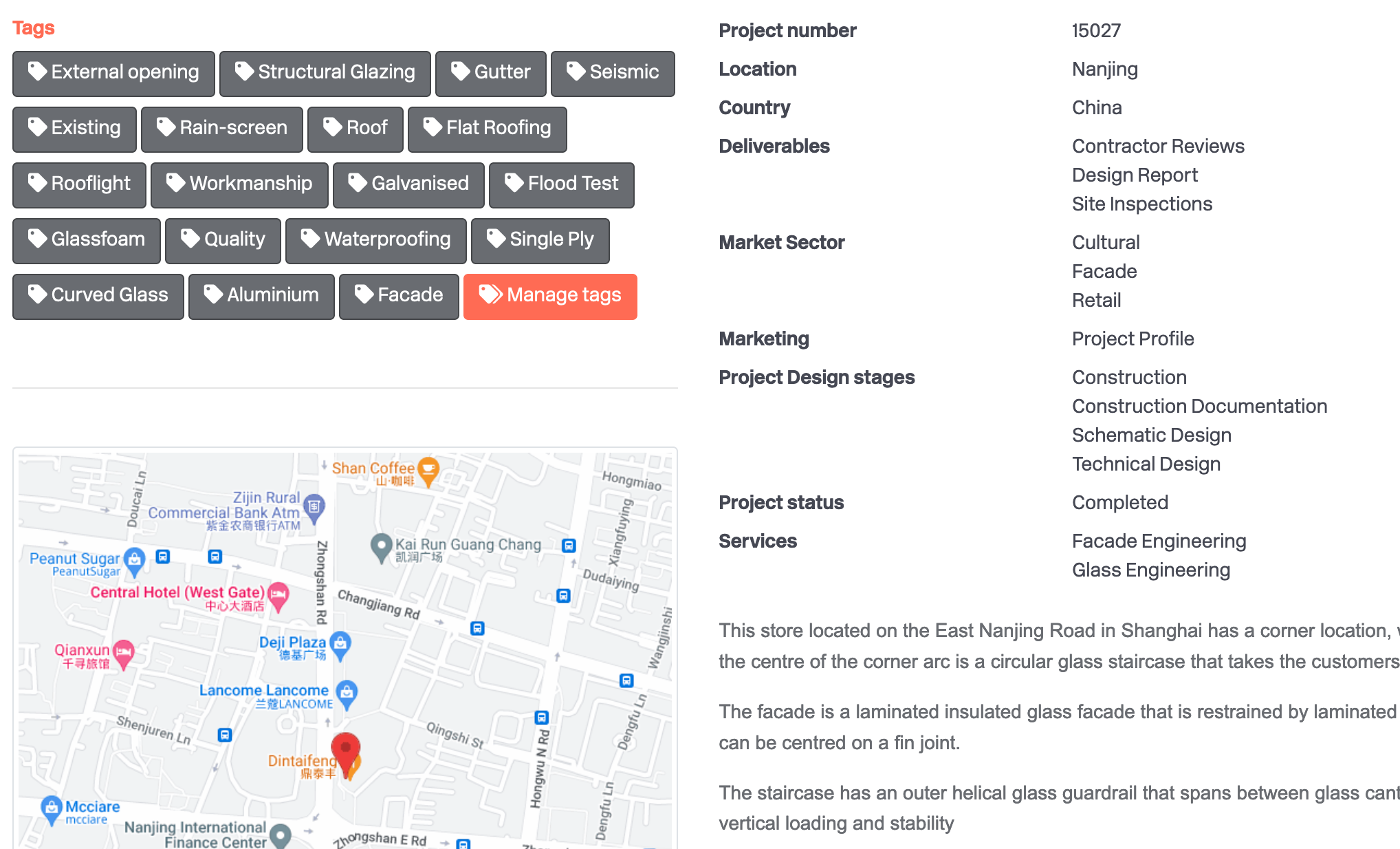 For instance, when you're looking at a particular project record, you can see the staff who worked on it, the companies who collaborated on it, news articles about it, as well as the services provided, its market sector, and location. When you've found a standard detail you want to use in your project, you can see which projects it has been used on before, which staff have used it, and read about it on the relevant wiki page.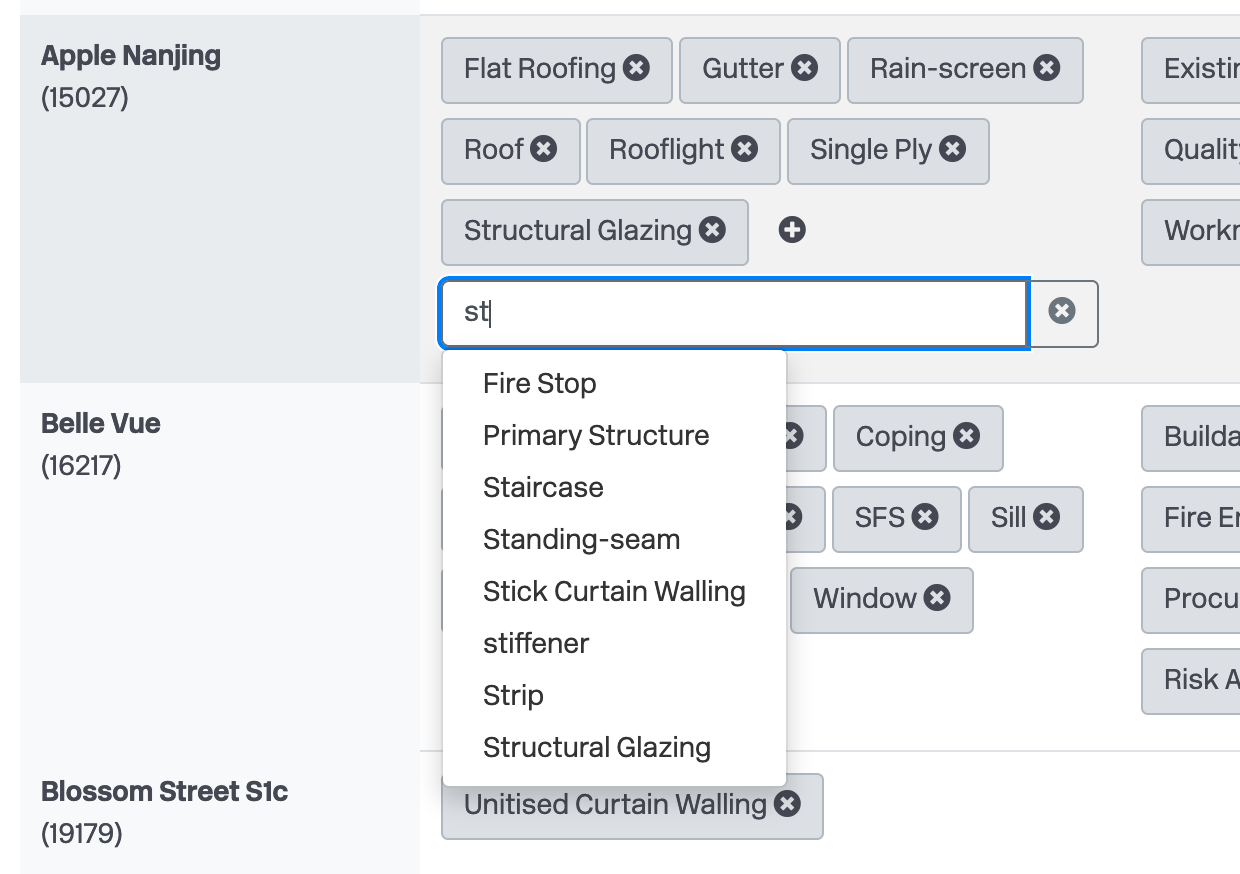 This really powerful functionality depends on the content being classified, tagged and linked to other relevant pages on the system. While individual pages can be edited one-by-one and the relevant metadata and linkages added, this was proving to be a lengthy and cumbersome process. We needed a quick and easy way to manage this metadata in bulk.
Our bulk administration interface displays a spreadsheet-style grid where the rows represent content items and the columns the different metadata and linkages. For instance, a project manager can quickly filter the list to see only their own projects, and then quickly assign tags, classification terms, and link staff and companies.